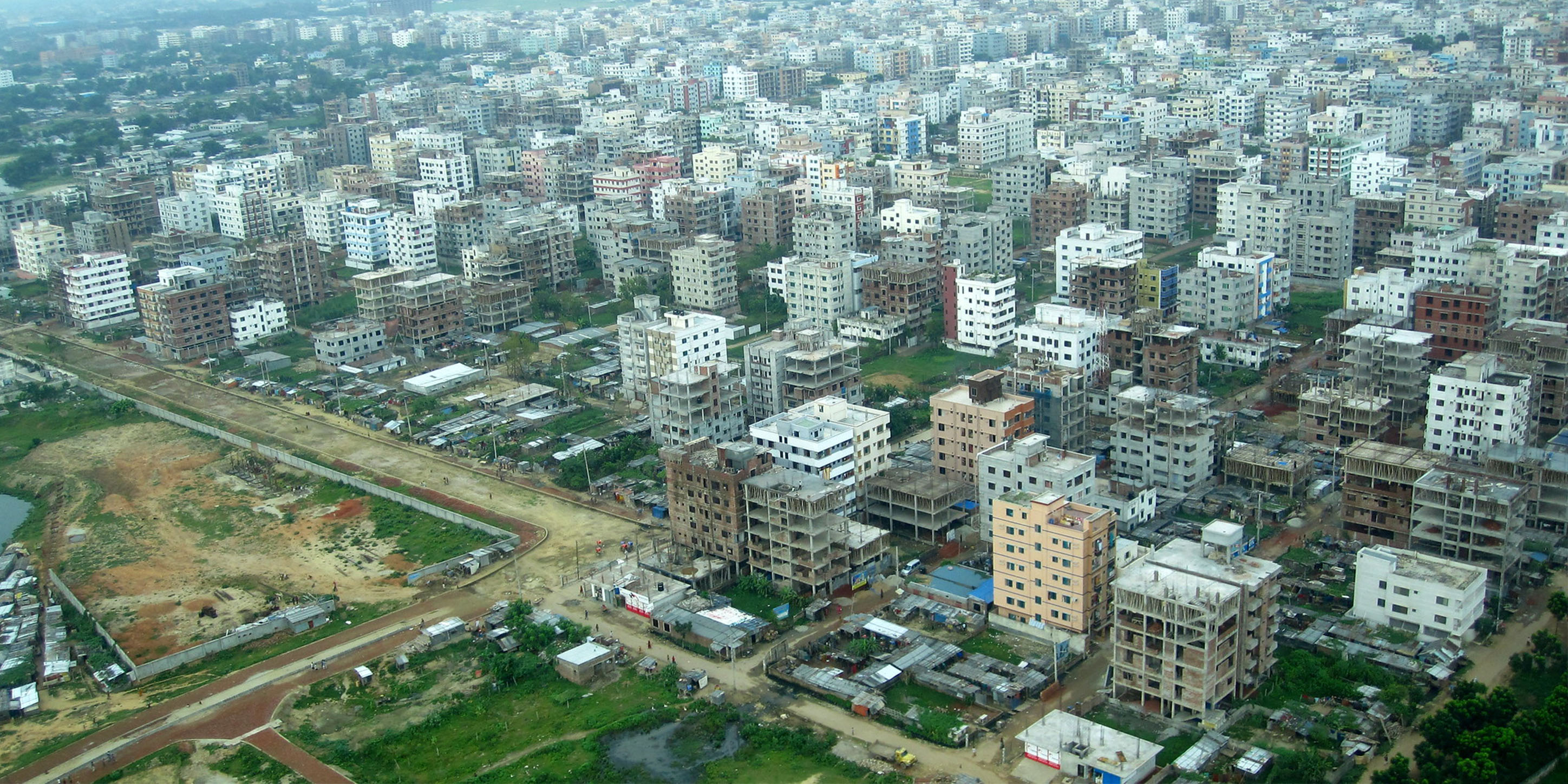 This article is based on the Academic Program events with Gary Hack conducted by Bengal Institute in the Academic Session "Complexity & Landscape Operations" in April 2017.
When infrastructure for cities are built, they are built with the aim that they will sustain for at least three to four decades down the road. In the meantime, cities change in terms of technologies or service systems. So it is essential that city planners think ahead, use that as a basis for planning rather than thinking of what the best practice would be today.
Cities evolve due to a variety of factors. Urban designer and former dean of the School of Design at University of Pennsylvania, Gary Hack believes four things cause spaces to change: economic shifts, technologies, social organisation and public policies.
Barcelona is a prime example of how such changes affected the city planning. In the year 1850, Barcelona experienced a new economy, thanks to the railroads that ran across the city and connected with the rest of Europe. Nine years later, Ildefons Cerdà drew up a plan of the city that reflected the changes the city will be going through thanks to new technology, railroads and economics of the place. Cerdà realised that in order to be recognised as a big city, it was important that the city infrastructure was built before the city itself. In the last fifty years, Barcelona has gone through a lot of changes. The city has built mass transit systems connected within the city and outside, built a new set of high-speed trains connecting the city with the rest of Europe, and reconstituted the city around these transportation nodes that were created. Hence an entirely new kind of city was built centred around the new kind of transportation system.
Similarly, Beijing went through several changes since 1875, when it was a tiny city within walls, surrounded by a number of villages around it. In 1916, the city expanded through creation of market places outside of the fortifications. In 1954, the city was reconstituted around the idea of a workforce. By 1985, people mostly lived within their communities. Hence, the people's main modes of transportation were bicycles and trolleybuses, as they did not have to travel long distances frequently. In 2004, the first wall of the city was taken down. A whole different kind of city had to be created because of the sudden emergence of a market economy. Hence, two new business districts had to be built, because the political and economic system changed.
Dhaka, on the other hand, neither had a visionary planner like Cerdà nor China's public policies. Over the last 400 years, the city has experienced political turmoil, natural calamities and several rulers from different cultures with varied perspectives regarding city development. The city continues to become unliveable due to continuous negligence in planning initiatives and weak urban governance. Although it dates back to 17th Century CE, the masterplan for Dhaka was not drawn up until 1959, with the aid of the British firm Minoprio, Spencely and Macfarlane. However, in 1971, the masterplan became useless when Bangladesh emerged as an independent nation. The next planning initiative was taken in 1995, by Mott Macdonald Ltd and Culpin Planning Ltd together with local consulting agencies, and was called Dhaka Metropolitan Development Plan. Unfortunately, the planning proved to be unsuccessful as well in transforming the city into a liveable one.
It is evident from the history of Barcelona and Beijing's city planning how and why cities change, and how they reconstitute themselves around factors of change. To understand that, one needs to delve deeper into the drivers of change that are applicable for Dhaka and other cities today as well as in the foreseeable future.
First of those drivers of change is networked work and living. Today people are living connected lives, thanks to technology of apps in handheld devices. All of this connectivity affects the city, and changes how the city functions. Today, because of platforms like Chaldal, HungryNaki and Pickaboo, products are available for purchase online, hence delivery vehicles pack the streets. This also means that residential areas need a more secure system where parcels are kept safe until it is picked up by its receiver. As a result, the whole system has to be reconsidered.
Additionally, there has also been a shift in the way we work today. At present, places like North End Coffee Roasters in Gulshan or Coffee World in Dhanmondi are preferred as working environments as they offer WiFi Internet services as well as refreshments. This shift in preference to work at a public environment has given rise to a number of shared workplaces. Coworking spaces in Dhaka like Moar, HubDhaka and The Wave are thus quickly gaining popularity. This can be considered as new infrastructure which is changing the nature of cities.
Secondly, a big factor of change is mobility. Parking spaces can be decreased through autonomous cars, autonomous parking systems and driverless taxis and buses. BIG (Bjarke Ingels Group) proposed a driverless city plan that estimated it will liberate 14 percent of road area from cars. The proposal included roads and pavements connected to form a fluid circulation space by the year 2030 through which driverless vehicles will move, replacing rigid spaces such as driveways or sidewalks. Use of public spaces can be revolutionised this way.
The third big change for cities is crowdsourcing, where small amounts of money can be invested for construction or planning purposes. One such example is BD Bacata in Bogota where 3,800 investors raised USD 200 million. Similarly, in order to improve the environment of the plaza at the Boston City Hall, a crowdsourcing of ideas was carried out through Twitter. These kinds of initiatives were effective in reaching out to the general public and getting their voices heard in terms of what they wanted for their cities.
Finally, the fourth factor of change is eco-sustainability. In Designing Dhaka: A Manifesto For A Better City, urbanist and architect Kazi Ashraf recommends the following for a sustainable urbanism in Dhaka: increase in vegetation, producing renewable energy through solar farms, rainwater harvesting and waste recycling.
Over the past two decades, technology and connectivity has brought us closer than our ancestors could even begin to imagine. Human lives are connected and intertwined in ways that affect how we think, live and plan for the future. In such a scenario, if our cities are not evolving to catch up with the ongoing changes, we will be missing out on all the technological advancements that are happening. It is not the work of any one particular group of professionals to be responsible for such evolution to happen. For collective change that will drive cities to progress further, a collaborative effort is required from policymakers, planners, government officials and citizens. Otherwise, cities will start to regress instead of moving forward.