Op-Eds
Airport Woes
I have heard horror stories from relatives and friends about getting detained at US airports or their luggage getting misplaced or lost during international travels. I myself hadn't faced any of it until my recent trip to the US.
My mom and I landed at Washington Dulles Airport on a Wednesday afternoon in February, 2020. The airport shuttle picked us up as we disembarked from the airplane and dropped us at the airport. At the immigration desk, the officer asked me the generic questions, and I held my breath until he put the stamp on my passport and muttered "Welcome to the United States". Then when it was my mom's turn, similar questions were asked but instead of giving back her passport, the officer placed it inside a plastic container, handed it to a customs officer and asked us to follow her.
We were taken to an adjoining room which was full of other detained international passengers like us and airport officials with the words 'CUSTOMS' emblazoned on the back of their uniforms. We saw my mom's passport being handed to another officer in that same room, while we were asked to sit there and wait. In the meantime, my uncle was waiting outside to pick us up, and he kept texting and asking me what was holding us up. I had to sneakily take out my phone to text him back because for some odd reason, the officers there forbade us to use our phones. Finally after waiting for an hour, the officer who had my mom's passport called us up, asked about our baggage, and questioned if we were carrying any kind of raw food items. We said we did not, so he told me I should retrieve our luggages from the baggage claim, and bring them to that room for further checking.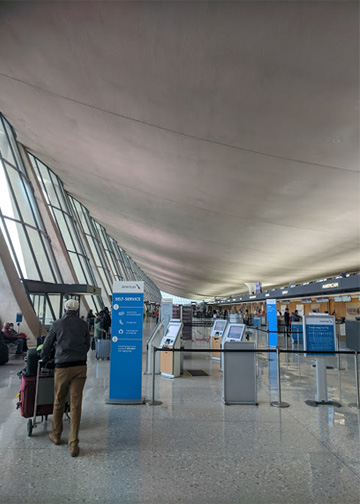 As I walked to the baggage claim, I was accompanied by another officer, a middle-aged man of Pakistani origin. I asked him the reason for such heightened security measures. He shrugged as if to say, "Who knows?"
The baggage claim was mostly empty as it had been almost two hours since our flight, a Qatar Airways aircraft flying from Doha, had landed, and most passengers had already collected their luggages. We only had two checked baggages but to my utter surprise, I could only find my suitcase at the baggage claim, while my mom's one was nowhere in sight. The customs officer and I looked around for it but to no avail. He advised me to reach out to a representative from Qatar Airways, and luckily I found one of them instantly. I explained my situation to the representative who gave me her contact information, and took all the necessary details of my baggage. She told me the most likely situation was that someone had taken our luggage by mistake and if that were the case, they would surely return it back to the airport.
I returned with my suitcase to the room where we were being detained, and told my mom about her missing suitcase. My suitcase was then checked one more time by the customs officer, and we were told that we were free to leave the airport. But at this point, my mom and I were too distraught and tired to move. We were exhausted from our 23 hour-long flight, and now we were facing this unprecedented situation of a missing suitcase. Seeing no other option, we grabbed our remaining bags and left the room.
When we finally met up with my uncle at the 'International Arrivals' section, he immediately knew something was up. He assured us that it was very unlikely for the airline to lose our luggage, and if anyone had accidentally taken it home, they would definitely return it once they realise it's not theirs.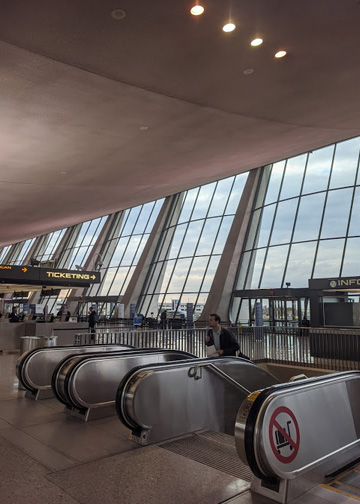 And that turned out to be true. An hour later, my uncle received a call from a man who was saying that his mother had just arrived from Chennai, and had brought someone else's baggage with her. Since she was wheelchair bound, she had instructed one of the porters to collect her baggage, a nondescript black suitcase with yellow ribbon, which pretty much described my mom's suitcase. Thankfully, I had labelled the suitcase with my uncle's home address and phone number, and that was how the man was able to reach us. As luck would have it, the man happened to live in the same neighbourhood as my uncle so within ten minutes, he kindly drove to my uncle's house to drop off my mom's suitcase.
I finally realised the importance of labelling your suitcase with the correct address and phone number. And in the future, I would suggest travelers to not buy nondescript luggages but instead ones in the most distinct, and if possible, atrocious colours and prints. That way, no one would confuse it to be theirs.
As for why we were detained for two hours, I have absolutely no idea.
______________________________________________________________________________
Follow me on Instagram:
This error message is only visible to WordPress admins
Error: No feed found.
Please go to the Instagram Feed settings page to create a feed.